The School for Life Team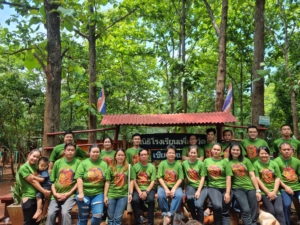 The children of the School for Life live on campus with an average of 20 adults. The director Siriporn Hanfaifa and the communication manager Mr. Jo are the main contact persons on site when it comes to the project in general. Mr. Jo also manages communication with external cooperation partners, guests, and e-mail contact, among other things.
The core of the work is done by the teachers. They are there for the children for the whole day, because they are not only teachers, but also take over the duty of care, are substitute parents and ensure the smooth daily routine from the first cock crowing and the waking up of the children to the nightly silence and coming to rest. Some teachers have been there for more than 6 years and can be good mentors for the new teachers.
Pictures of all staff of School for Life 2022-23